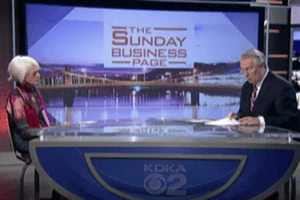 The state of behavioral health for adolescents in the U.S. has reached a crisis level. Many adolescents and their families are grappling with issues of mental illness, alcohol and substance use, and self-harm during this critical phase of development. Few teens are accessing treatment, and those that do might not be getting the sort of help that allows them to lead fulfilling, productive lives. Locally, treatment outcomes lag behind those seen elsewhere in the state.
JHF, along with community partners, is preparing to spark a community dialogue on adolescent behavioral health and strengthen the prevention and treatment services available to kids and teens in our region by leveraging best-in-class clinical practices, technology, and policy. In March, Karen Feinstein discussed the current state of adolescent behavioral health and her vision of the ideal support system for kids, teens and families during the KDKA-TV Sunday Business Page program.
To watch the KDKA Sunday Business Page segment, visit our YouTube channel.