SITE OVERVIEW
You don't need to log in to access the links and information displayed on the homepage – these are public and anyone can view them.  These include the Latest News, Latest Blogs, and Latest Events features.   These are different from the private News, Blog, or Events your group(s) may host.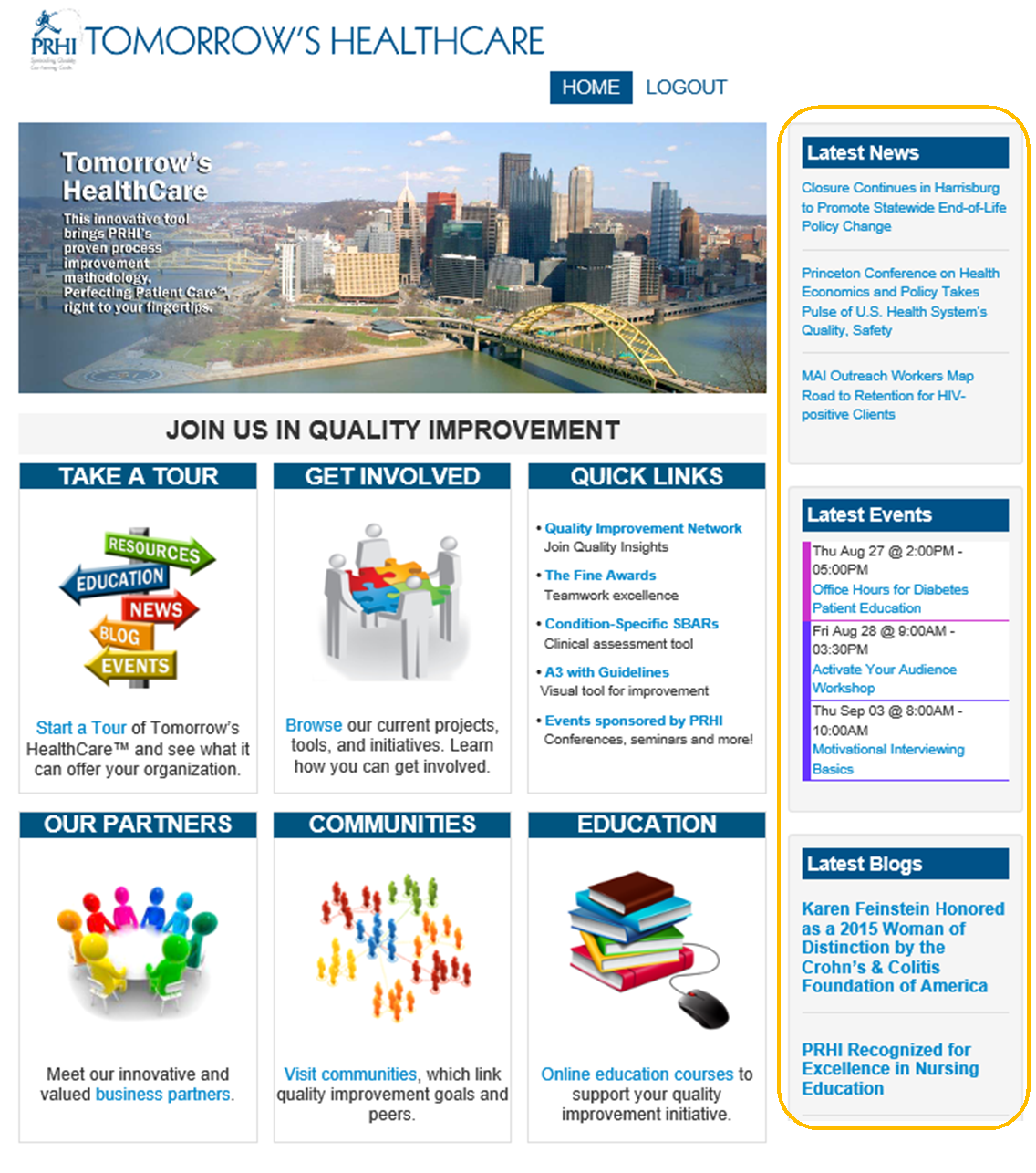 Only registered users can access "Communities" and "Education."  If you attempt to enter these areas without being logged on, you will be directed to the login page.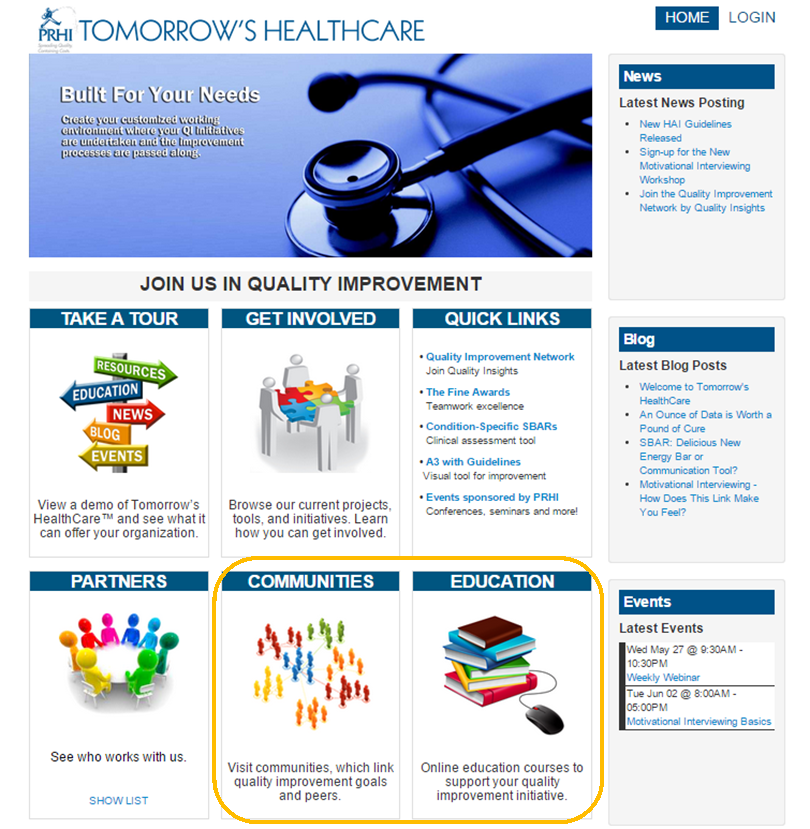 Tomorrow's HealthCare is organized by community, each focused on an initiative or task.  A community hosts its own set of features, such as Blog, Resources, and Forum.  Select "Community" to access yours, or visit "Get Involved" to see other communities that may be relevant to your work or organization.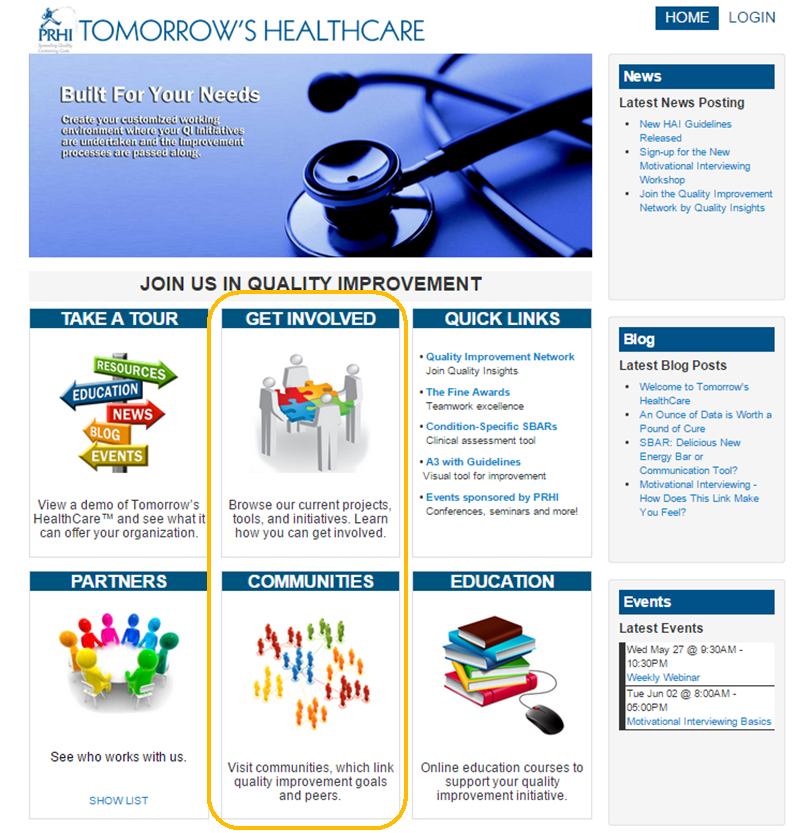 Members also have access to online courses.  Select "Education" to view and take the courses available to you.  You will have a single education page, even if you are in multiple groups.